3D Cube made from origami pixels by Lise Bouzat
Origami pixels are mostly use to make 2D mosaics, but you can also make 3D objects with them, such as this beautiful origami cube made by Lise Bouzat.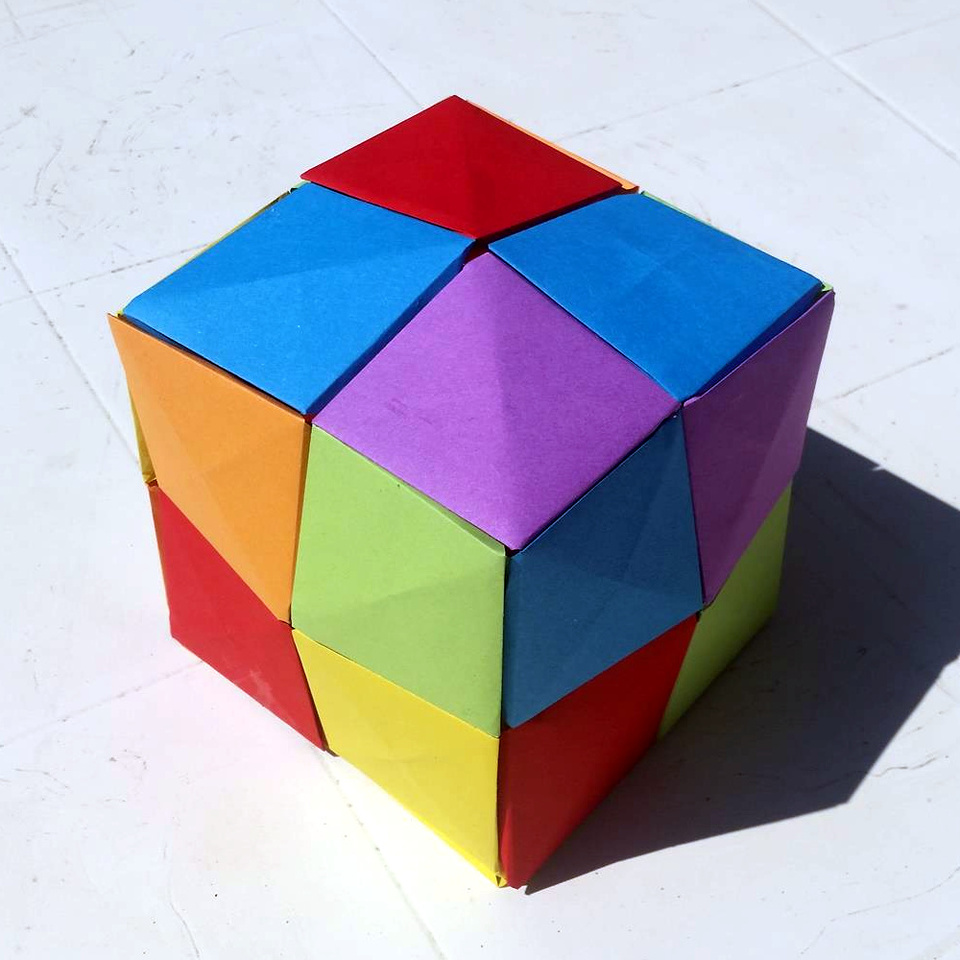 This colorful origami cube looks like a small Rubik's Cube!
Did you know some artists are doing pixel art with Rubik's cubes? Check out the amazing Rubik's cubes mosaics of CubeWorks!