3D surface experiment with origami pixels
A small 3x3 surface of origami pixels with an extruded cube.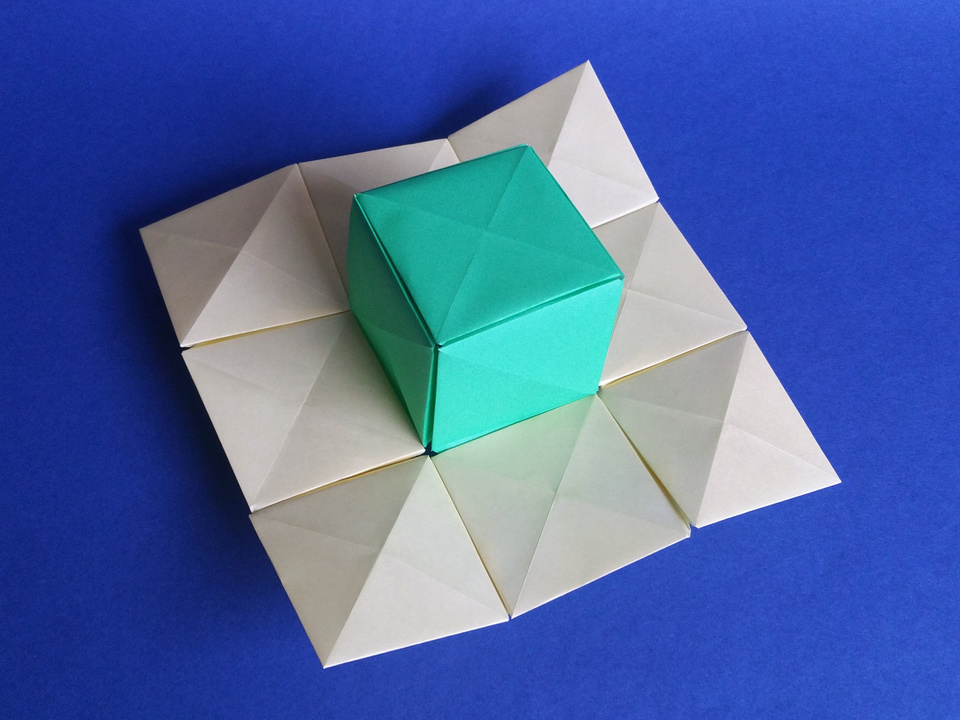 It is possible to create 3D structures and objects with origami pixels, this is just a simple experiment to show that it can be done.
Origami pixels are joined by folding on the back, so if you want to create a closed 3D object with origami pixels, you will have to be inside it. ;-)
Or alternatively, you can close some of the origami pixels on the front.