Huge Gfi logo made with 3479 origami pixels by Eduardo Tavares for Gfi Got Talent 2018 Kick Off
It took 2 months and a half (around 200 hours of work) for Eduardo Tavares to complete this huge origami mosaic of 3479 paper pixels with the Gfi (the company Eduardo works for) logo.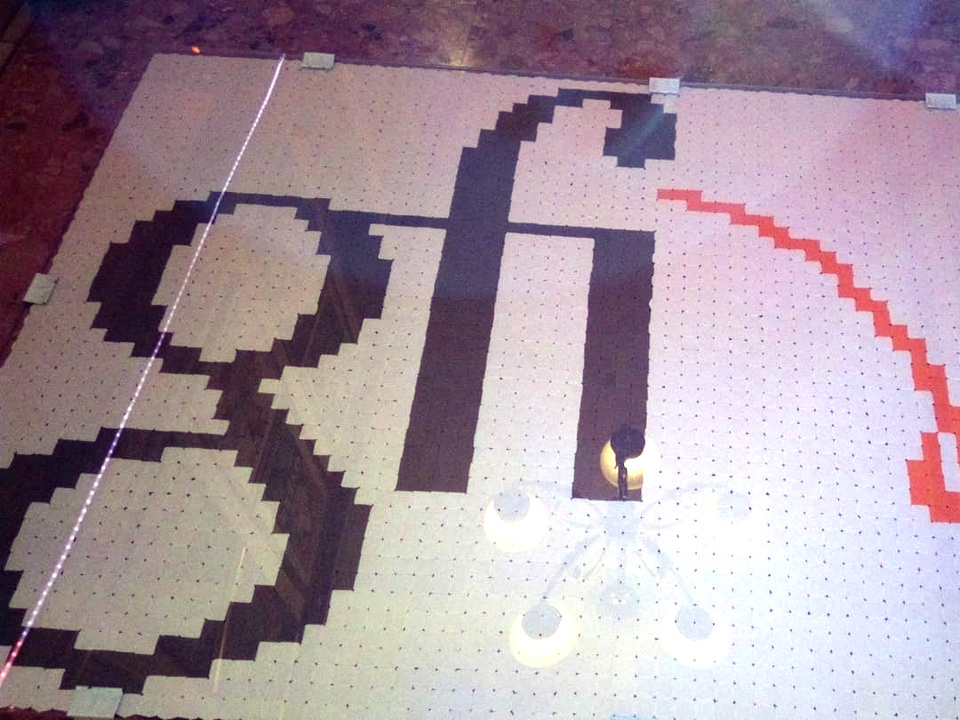 To this date, this Gfi logo mosaic is the biggest single piece origami mosaic made with the origami pixels.
→ Eduardo's album of the making of the mosaic on Facebook
In September my company sent an email to everyone saying: this year we want to do something different. We want to do a Gfi got Talent. Do, you guys that know how to sing, dance, play, etc, send us a video of what you do so we can make a selection. And I answered it with a link to my facebook origami page. End of october got another mail: Bravo! You got selected. The 17th and 18th january you'll have to come to Paris. I'm from Portugal. And they asked if I could do something representing or alluding to the Gfi logo. Two and a half months later and around 200 hours of work, that was the end result. My thought when I answered the mail was: they'll never select me.... Famous last words! It was really a lot of work. But really worth it. The people reactions were incredible!
Gfi Logo at the Cirque d'Hiver image by @gfiinformatique on Twitter