Origami Pixels Space Invader
I remember playing Space Invaders in the arcade machines in cafés when I was a kid. :-) This origami mosaic is one of the Space Invaders from the video game. It is made of 130 origami pixels. Each origami pixel is folded from a 7x7 cm square that I cut from copy paper. An A4 size sheet of copy paper will give you 12 squares.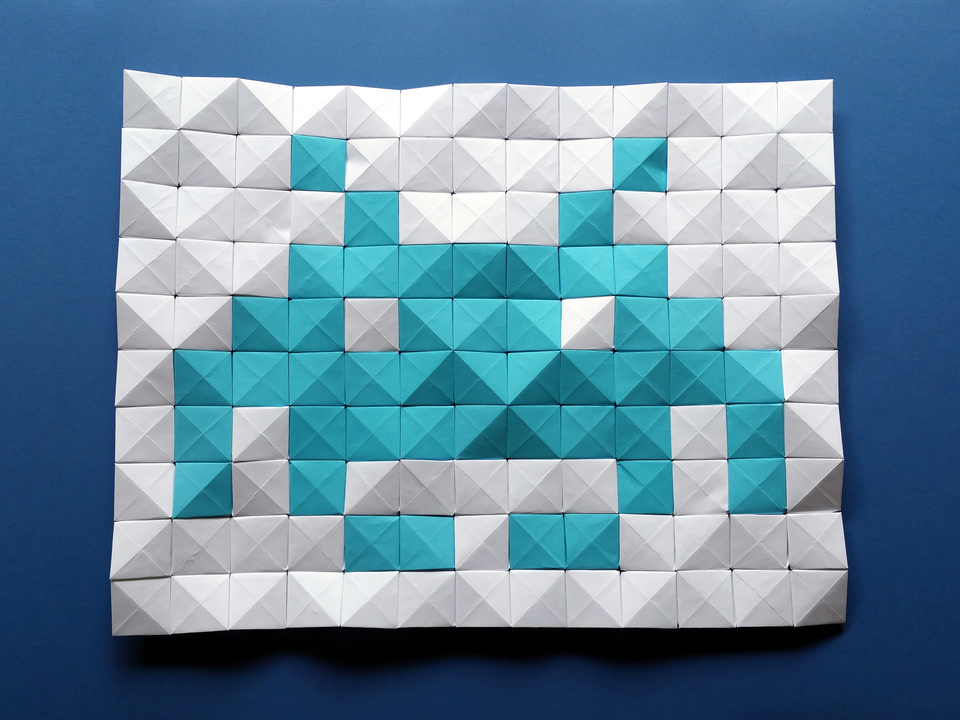 Space Invader mosaic made from origami pixels.
In the last decade, a French artist that goes by the nickname "Invader" has been creating Space Invaders mosaics with real porcelain tiles that he glues in the streets all over the world. There are many in Paris, but invaders have reached a lot of different cities all around the world too. Have you seen some of them?