Origami Pixels Wizard by Ladislav Kaňka
Ladislav Kaňka folded this origami mosaic representing a Wizard from the famous online multiplayer game Realm of the Mad God.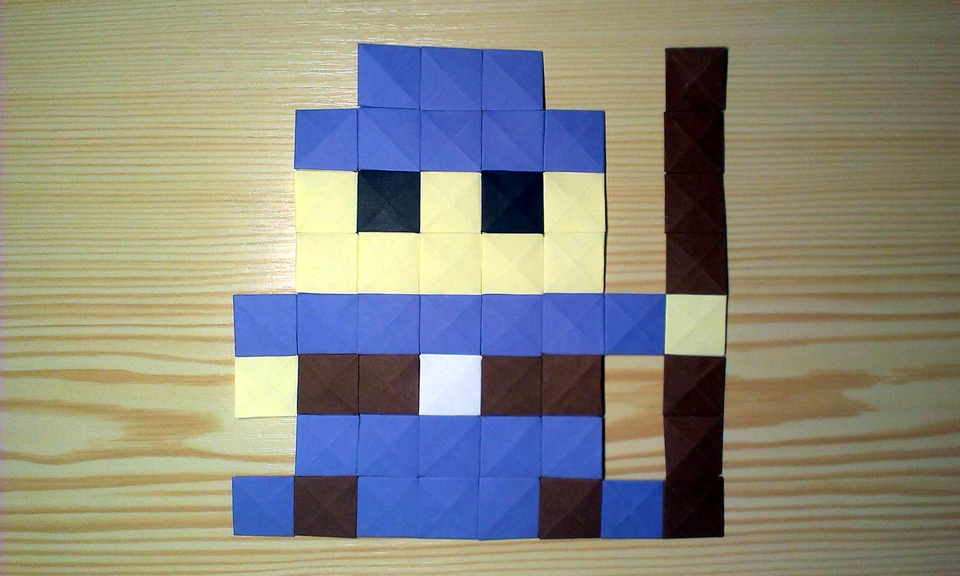 Wizard character from Realm of the Mad God, made with origami pixels.
The characters from the game Realm of the Mad God are 8x8 sprites, so it is very easy and quick to turn them into origami mosaics. The Realm Eye has a list of all the characters of the game along with images of the sprites of all the characters including their alternative skins.