Origami spring flower in the garden by Elsa
A colorful flower made with origami pixels by my wife Elsa. We had an origami pixels party with friends yesterday and we played with paper pixels to create some mosaics.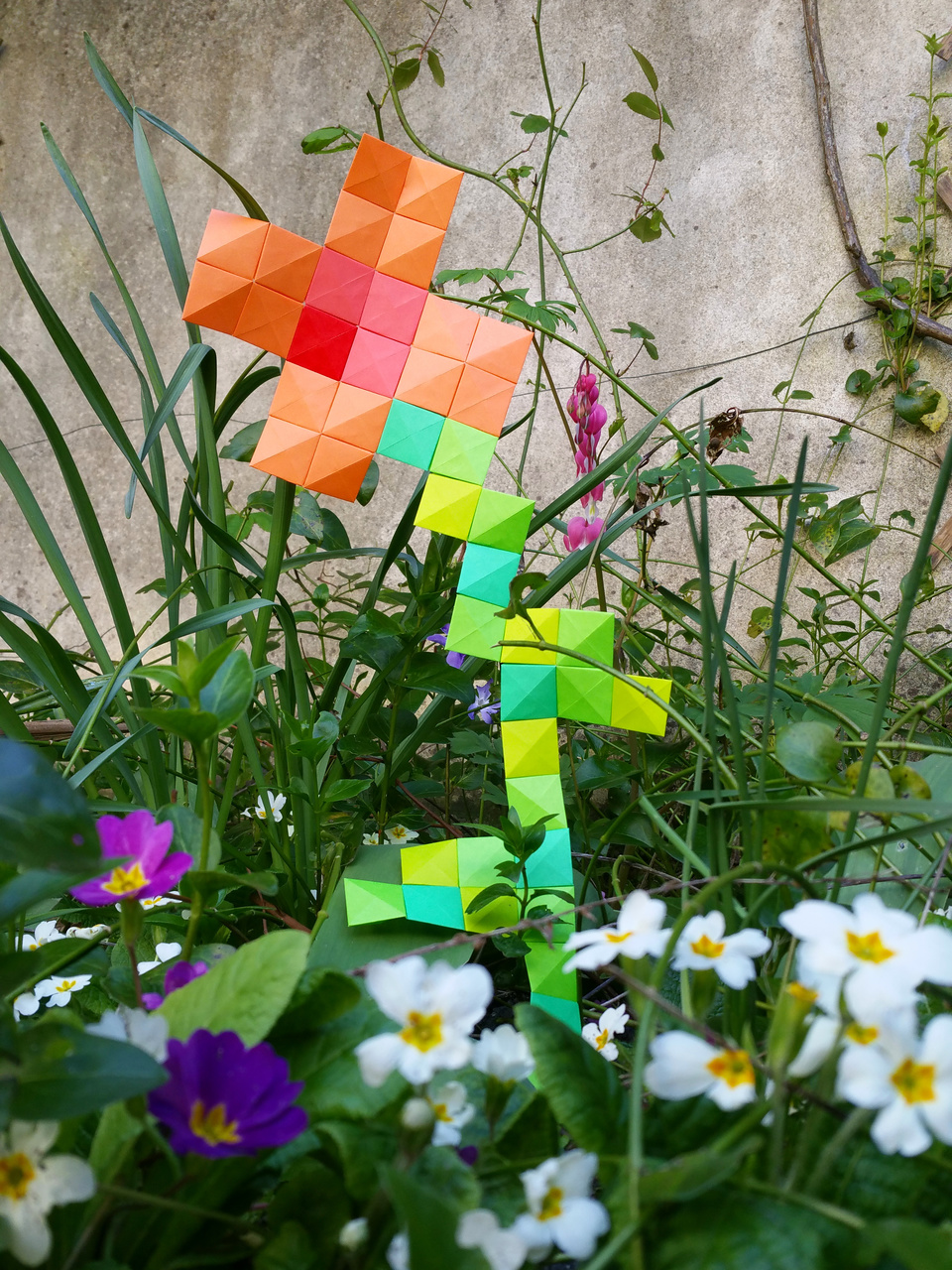 Origami pixel flower in the garden.
Origami pixels are fun to make, but the fun does not stop when all the pixels are joined to form the mosaic. A very fun part is also to find places to photograph them!