Origami Trixels
Origami Pixels are even more fun when combined with Origami Trixels! I created those new triangular origami models that can be joined together, and that are also compatible with the origami pixels. The trixels open even more possibilities to create interesting mosaics and tesselations.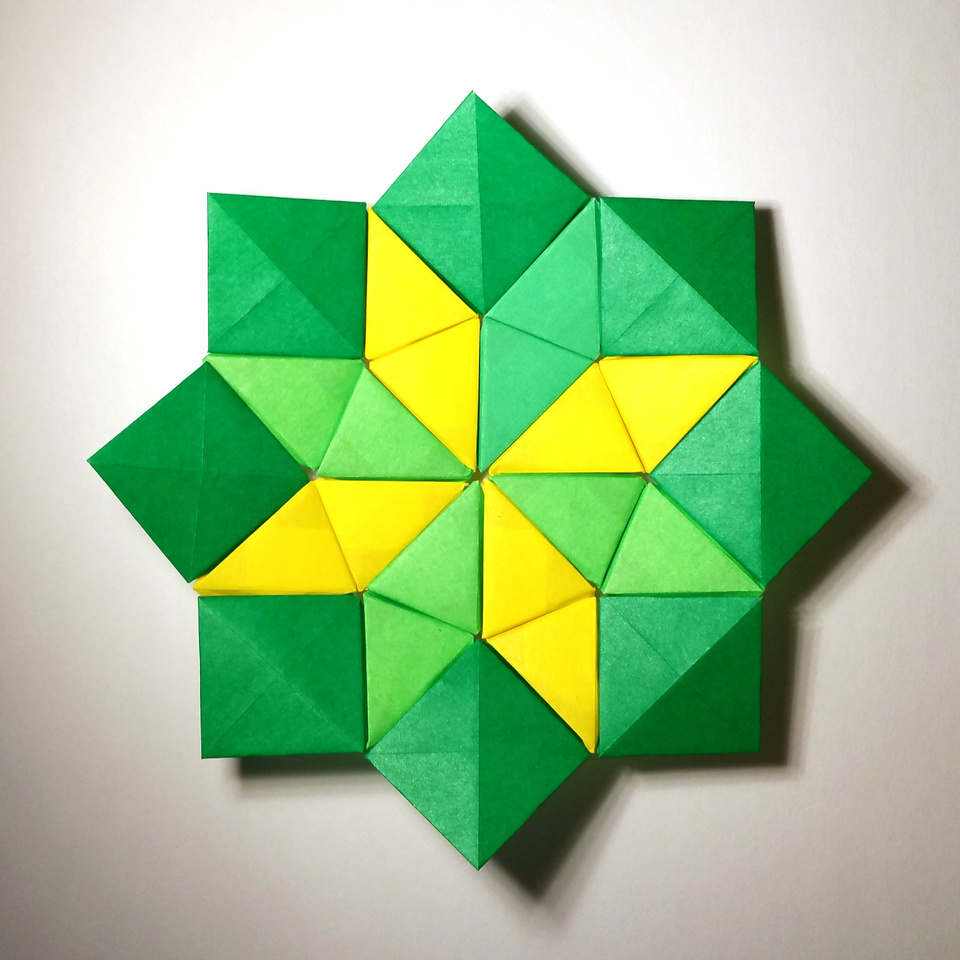 This mosaic is a very common pattern in the antique arabic mosaics.
I will publish the tutorial for the trixels on the Origami Plus YouTube channel very soon.