Live Oak Tree from Savannah origami mosaic by Kelly Barker
Kelly leaves in the beautiful and historic city of Savannah, famous for its numerous lovely squares planted with live oak trees with Spanish Moss, and she made this beautiful live oak tree mosaic to participate in the collective origami mosaic.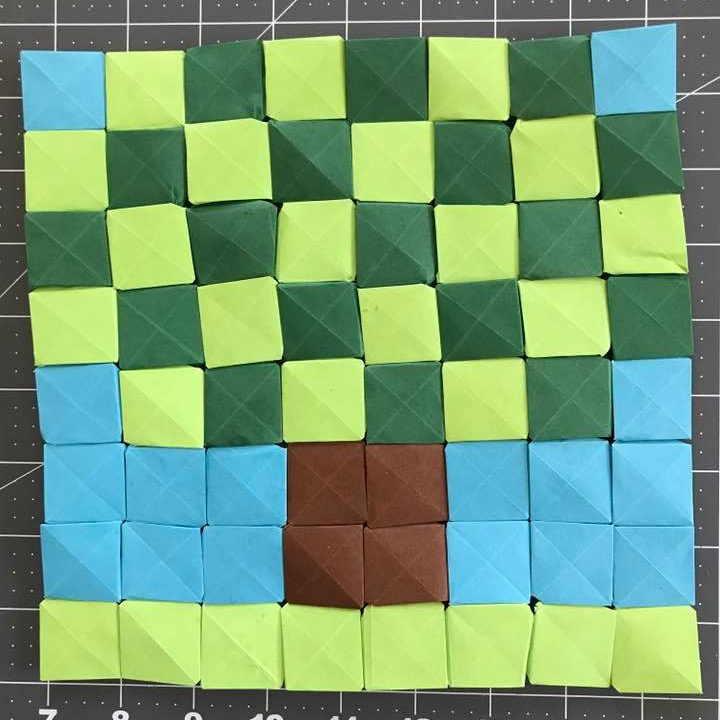 Origami Live Oak Tree mosaic by Kelly Barker, Savannah, Georgia, USA.
I made a live oak tree, which is a symbol of my city (Savannah GA USA). To be authentic, it should have Spanish Moss hanging from the branches, but we'll have to use our imaginations. It's a bit wonky, but then again, so are real trees.
Kelly also share the pictures below that show the process to create the live oak mosaic.